Tuesday, January 24, 2023 - 21:07
Friday, January 20, 2023 - 14:56
Friday, January 20, 2023 - 14:54
Where to find invoice data The best place to start is to find a deal on HubSpot where you've already created an invoice. When you sync an invoice, the data is saved to properties on your HubSpot deal record. To start with, these properties probably won't be visible when you view your deal, so let's find them.
Thursday, January 19, 2023 - 13:01
Linking Products between HubSpot and Xero Both HubSpot and Xero support using a "product" object instead of just free typing a line item on your invoice. A product object can be used to keep track of physical products, services or even an hourly rate card. Using products means you can standardise your quoting and better track the things you're selling, but also it can save on data entry between HubSpot and Xero.
Tuesday, November 8, 2022 - 13:53
Why Invoice from HubSpot? Invoicing is important, but lots of businesses ignore this crucial part of the process, and as a result it creates inefficiencies and accuracy problems as the data for invoicing gets passed from the Sales team to the Finance Team. If you really want to make the most of HubSpot Sales Hub, for example if you're a growing team, or you're looking to streamline your Operations - then solving this part of the process is a way to increase productivity and avoid duplicate work.
Thursday, November 3, 2022 - 13:56
Why integrate QuickBooks Online and HubSpot? So many businesses use HubSpot as a powerful CRM, storing the data about their customers and deals, but haven't even thought about how it talks to their accounting platform. The process of going from Quote to Cash can be really important.
Friday, July 15, 2022 - 11:40
Why integrate HubSpot and Xero? For most businesses, their HubSpot CRM is the single source of truth for their sales and customer data. You store your customer's contact data here and information about deals that are won, and often quotes too. Most of this data is critical to the invoicing process, but often this data has to get re-entered into a completely different platform, either with messy spreadsheets or manually copying.
Friday, July 15, 2022 - 10:08
How Invoice Stack manages Xero accounts and tax rates Each time you load Invoice Stack, the app fetches the live chart of accounts (all Sales accounts) and tax rates, straight from Xero. Users can choose to set a single account and tax rate across the entire deal, or edit each line individually. We can even configure your deals to start with a default account or tax rate.
Monday, June 20, 2022 - 19:47
Using Invoice Stack to create contacts The first option, which is the most popular, is to use Invoice Stack to search for existing contacts inside Xero, and if the contact doesn't already exist, to use the Create Contact feature to create the contact before sending your invoices to Xero.
Monday, June 20, 2022 - 19:42
Use cases for syncing HubSpot data to Xero There are lots of reasons you'd might need to sync extra data fields to Xero from HubSpot, here are some of the most common: •    So that the Finance team can identify the details of the deal •    Purchase order or confirmation numbers to display on the invoice •    Sending additional data for reporting purposes All of these can be done – but Xero doesn't support custom fields in the same way that HubSpot does – so what are our options?
Wednesday, June 1, 2022 - 17:09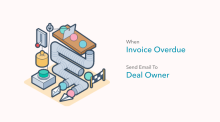 Automating your HubSpot deals based on invoice status can be incredibly powerful - this guide gives you all the info you need - but if you have any questions our team are happy to help you get set up - just book an onboarding call with us or email us!
Monday, May 2, 2022 - 13:16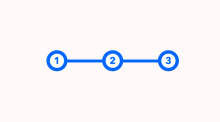 Before you start Before you start, you'll need: •    A login to HubSpot with permissions to authorize apps •    A login to your chosen accounting platform, with permission to authorize apps If you don't have either of those – don't worry! You can either find a co-worker who does have access, or just create a test account.  HubSpot has a free option that you can use to test the app with, and Xero and QuickBooks both offer free trials. When you want to go live, it's easy to swap the accounts around for your live ones.
Friday, April 1, 2022 - 13:06