Get paid
easier.
Eliminate the admin pains from invoicing your HubSpot deals.
Easy, flexible, invoice creation
Track invoice and payment status
Automate your deal workflow



Take a Tour
This is what users see right inside their HubSpot deals, allowing them to create invoices without leaving HubSpot.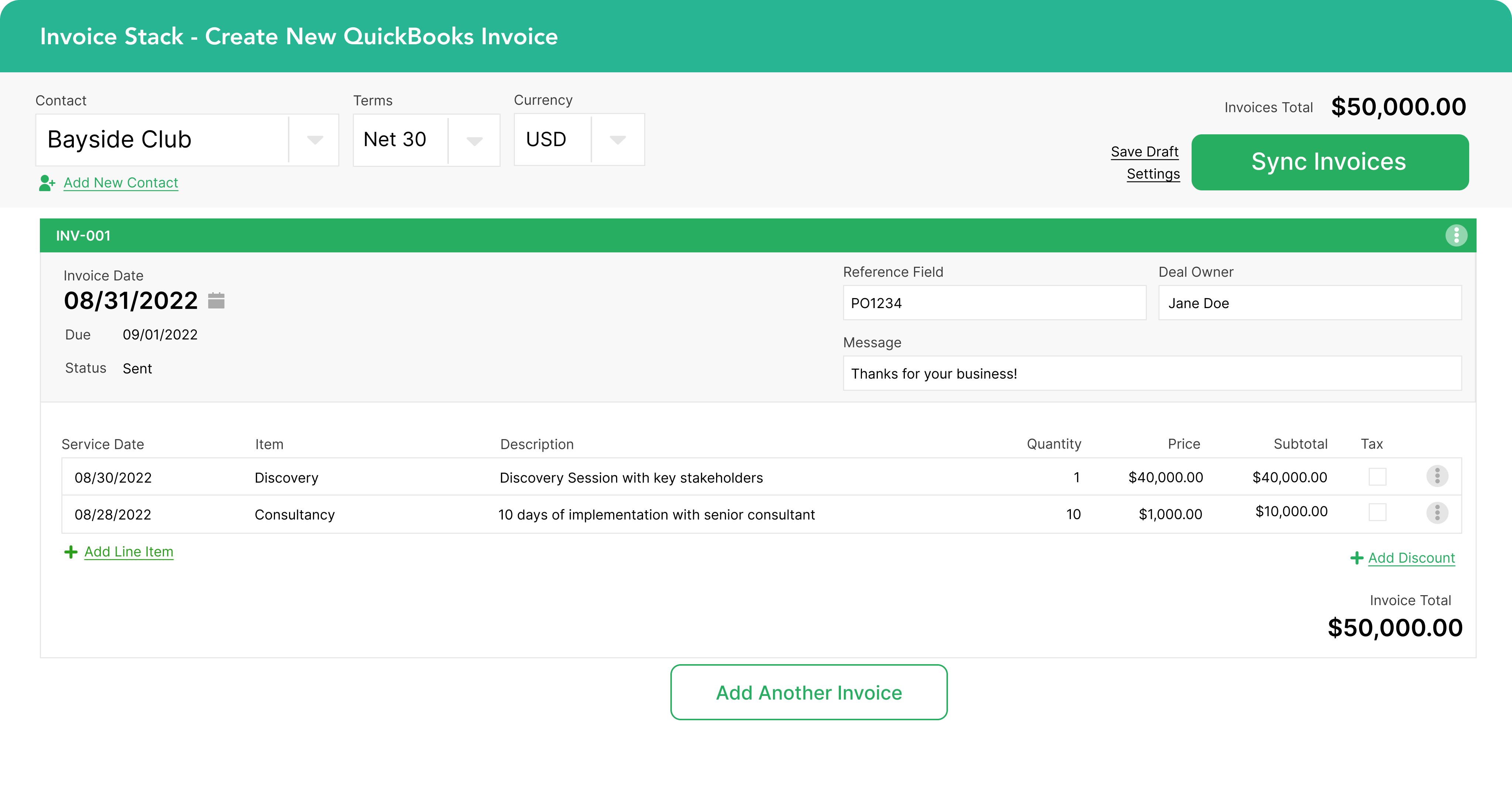 Find or Create Contacts
Contacts load live, straight from your accounting platform, and are matched to your HubSpot contacts
Multiple Currencies
Whatever currencies you have set up in your accounting platform, we support them all.
Invoice Status
2-way sync means Invoice Status is always up to date in HubSpot, including Paid or Overdue status
Custom Invoice Fields
Full support for custom fields in QuickBooks and Reference field and notes inside Xero. Auto-fill fields with your HubSpot deal data.
Auto-fill line items
No more copying and pasting! Filled from your HubSpot Quotes and completely editable.
Tax Support
Including VAT or GST, or QuickBooks Auto Tax calculations
Multiple Invoices per Deal
Create as many invoices as you need, perfect for deposits, subscriptions or staged payments
Discounts
Percentage and fixed discounting supported
Top Features
Image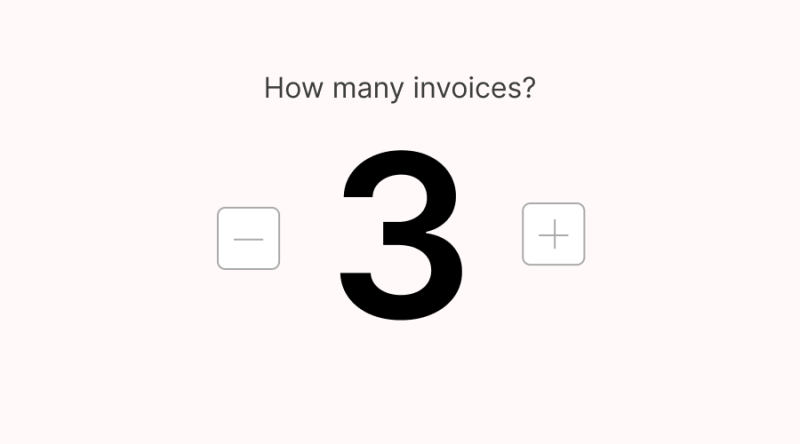 Flexible
However you invoice, we've got you covered. Invoice Stack supports multiple invoices per deal, staged payments, deposits, subscriptions and repeat payments.
Image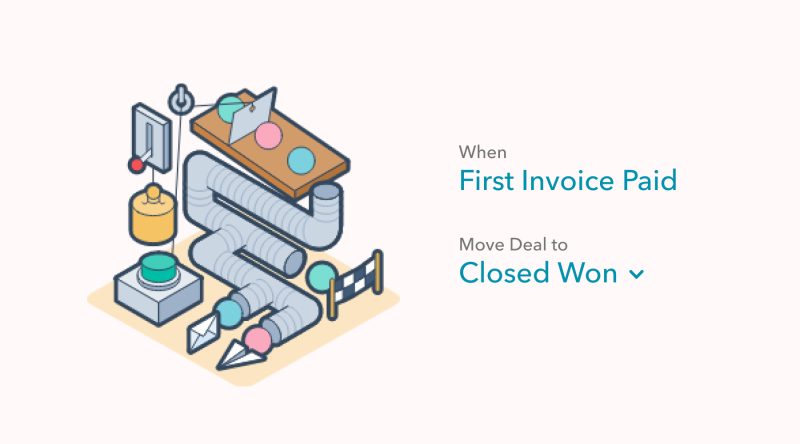 Automated Workflows
We make it easy to automate your deals using invoice data. Move deals when invoices are synced or paid, create HubSpot workflows based on invoice status and much more.
Image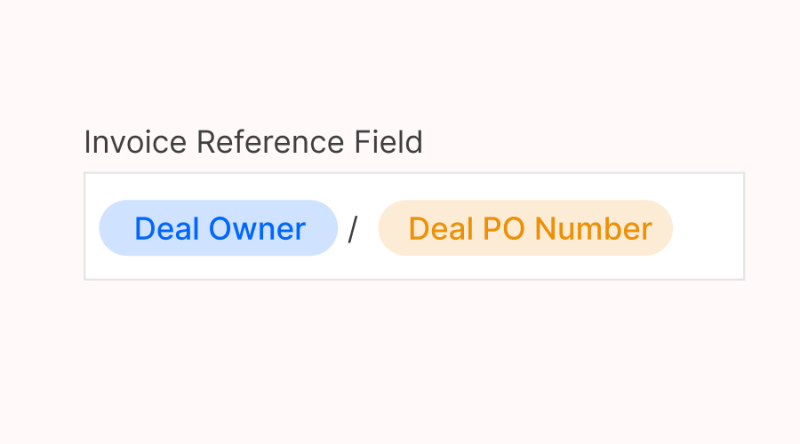 Customisable
Adapt Invoice Stack to your needs using your accounting settings or mapping your deal data into your accounting platform. Or go even further and unlock bespoke customisations from our team.
Boost productivity across your business
Easy and fast invoice creation, without leaving HubSpot
Auto-fill your deal data - no more copy and paste
Better visibility and ownership of invoicing

Invoice Stack is so easy to use, the whole team were set up sending invoices really quickly. Being able to do everything in HubSpot just makes so much sense
Next page
See how Invoice Stack works
See the whole invoice workflow from start to finish
Image