What happened?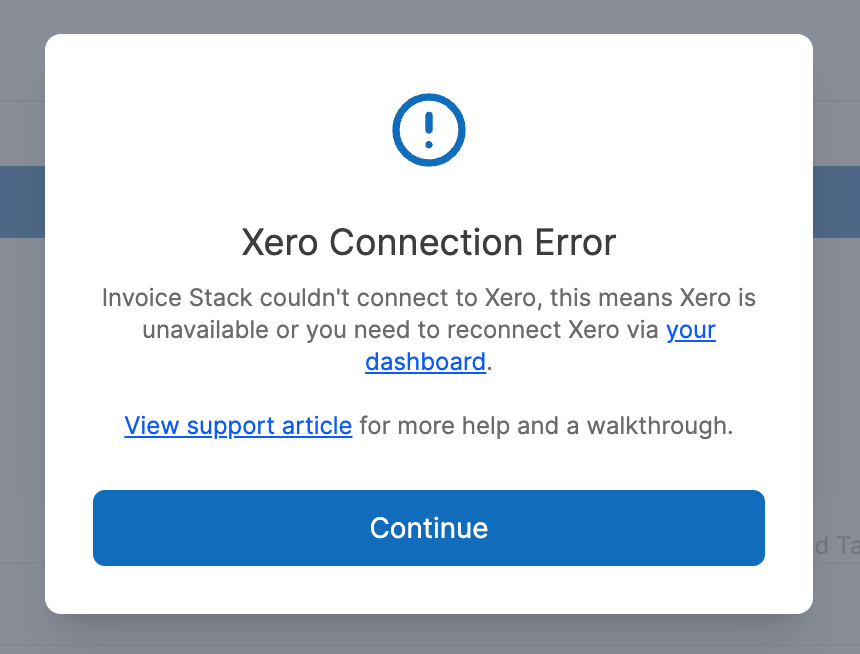 If you're seeing the "Connection Error" message inside Invoice Stack, that means the connection between Invoice Stack and Xero has been lost, and we can no longer access your Xero data.
This is usually because:
The Xero API is down or having issues for everyone - you can check the status on the Xero website (it can take a while for this site to update)
Your connection between Xero and Invoice Stack has been lost - (likely if the issue is persisting over a few hours) follow the steps below
If your connection is the issue, it's easy to fix, but you won't be able to use the app until it's resolved. This can happen for a number of reasons, but often it's because your user permissions inside Xero have changed, or because someone has disconnected the app from Xero.
To fix it you'll need:
Your email address and password for Invoice Stack
A log in to Xero (does not need to be the same email address)
Video Walkthrough
Watch this video walkthrough for a 3 minute guide on how to fix - or just follow the instructions down the page:
Step One - Log In to your Dashboard
The first step is to log in to the Invoice Stack dashboard by following this link. You'll need the email address and password you originally used to sign up with Invoice Stack.
Make sure you're using the same email address that you originally signed up with. If you've forgotten the password, you can use the reset password feature to set up a new one. If you're unsure what email address to use, just reach out to the support team and let them know which company you're from.
Step Two - Reconnect
If you followed the link above, you'll be on the accounting screen and see Xero listed, if not, just choose "Accounting" from the menu.
Next, just press "Reconnect" next to the Xero account. If you don't see any Xero accounts listed, you could be in the wrong account, so head back to Step One.

Step Three - Authorise Xero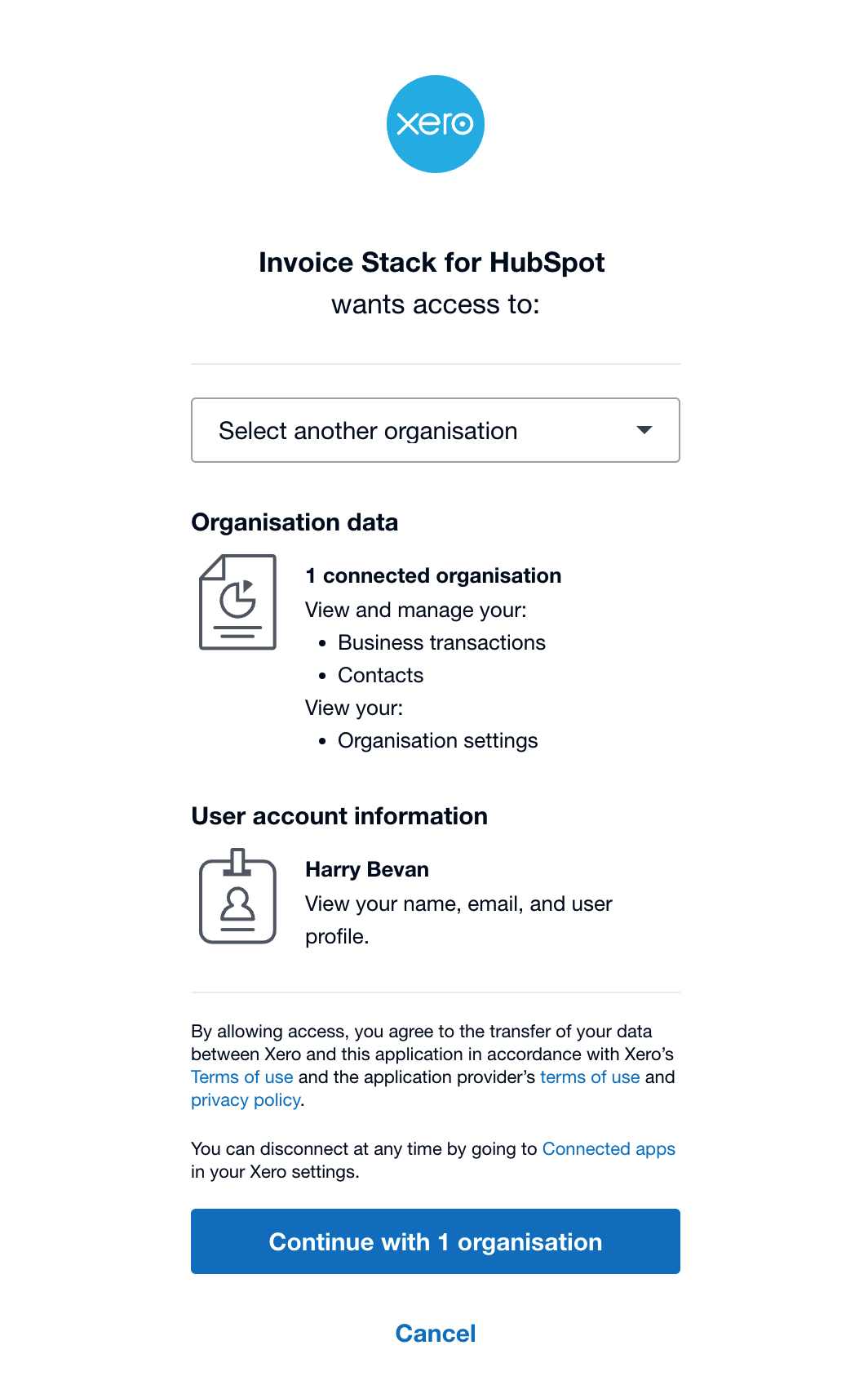 After pressing "Reconnect", you'll be asked to log in to Xero. You can use a different username and password here, so don't worry if it's a colleague's account.
Next, Xero will confirm you want to connect Invoice Stack. Use the drop-down to select the correct organisation, if it's greyed out or listed as "Already Connected", just hit the "Continue" button at the bottom of the page.
You'll be redirected back to the dashboard and the process is complete. You should now be able to use Invoice Stack as normal. If you have any issues following this process or need any help, just reach out to the support team and we'll be happy to help.